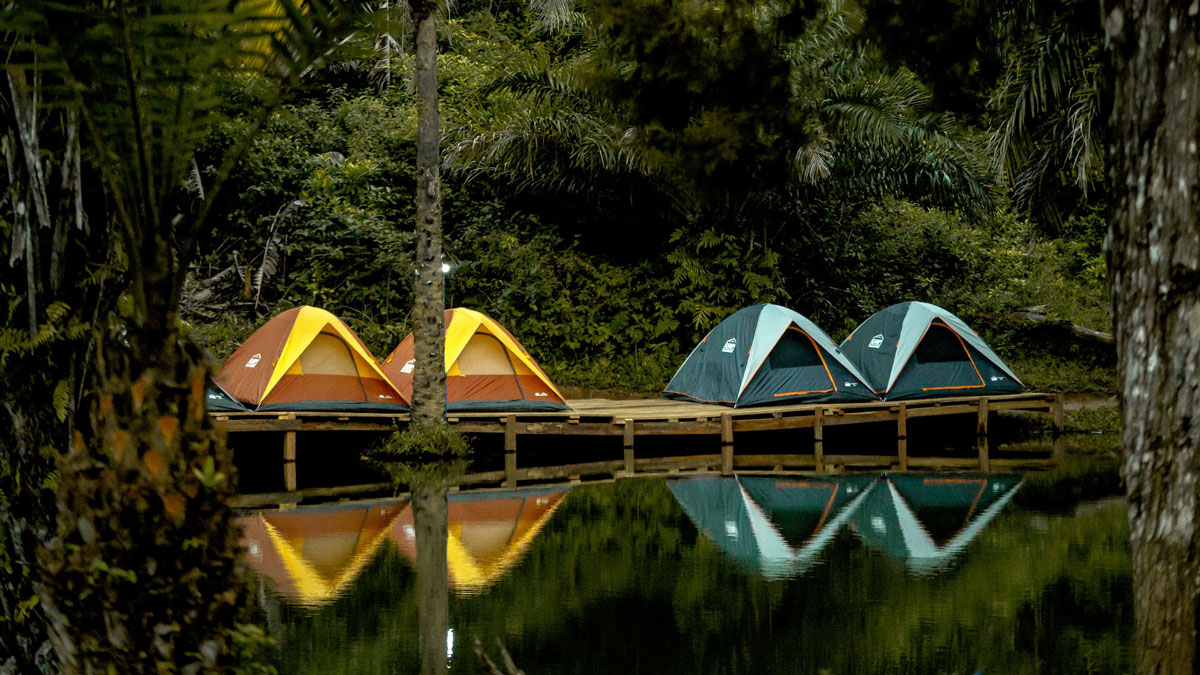 The camping tent is like a mobile home, so you can enjoy the natural scenery. In addition to being a place to avoid the rain and sun, this is also a tool and accessory to help prevent insects and reptiles from attacking and affecting sleep.
So to make the most of those features, what characteristics should you choose a tent with? Please refer to the article below to find the answer to that problem!
Capacity
Usually, camping tents have a certain capacity. You can rely on the number of members accompanying you to choose the right tent. Eg:
Single tent: for 1 person
Double tent: for 2 people
4-person tent: for 4 or fewer people
8-person tent: for 8 or fewer people.
Tent for ten people: a tent for ten or fewer people.
You should not choose a tent that is too small for the number of members because it will cause cramps and discomfort when using the tent.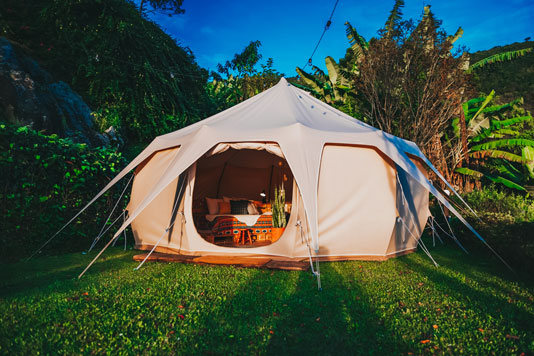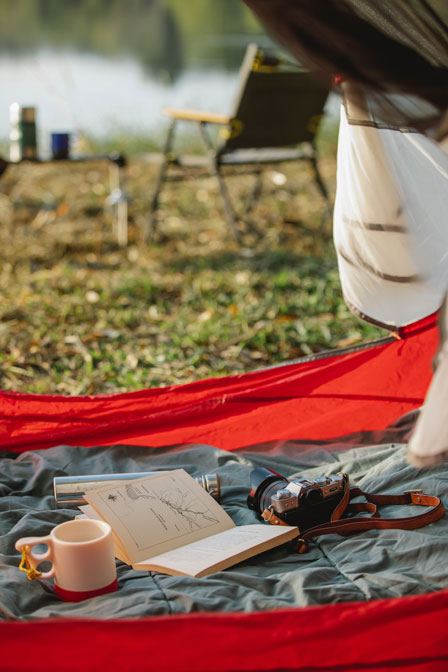 Material
During your trip to explore and picnic, you may not expect the rain. Therefore, the outer fabric of the tent should be a thick fabric with a waterproof PU layer. You can use it very well in both summer and winter. In addition, you can also choose tent fabric made of nylon or polyester. It will bring breathability and comfort to you when lying inside the tent.
Besides the fabric, the material of the tent frame is also a very important part. The tent frame needs to be sturdy and able to withstand the impact of high external forces. To meet these requirements, you should choose a tent frame made of aluminum or alloy. These are sturdy materials that help the tent stand firmly in all weather conditions.
Hopefully, through the above information, you can choose the right camping tent for yourself. From there, you will have a comfortable resting place to recharge enough energy to help you conquer exciting and challenging roads.